You can add a new User dimension from the Source data tab: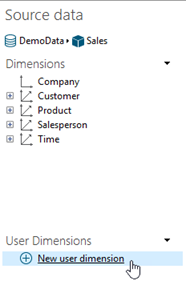 A User dimension is made up of Members. You can add as many members as you need: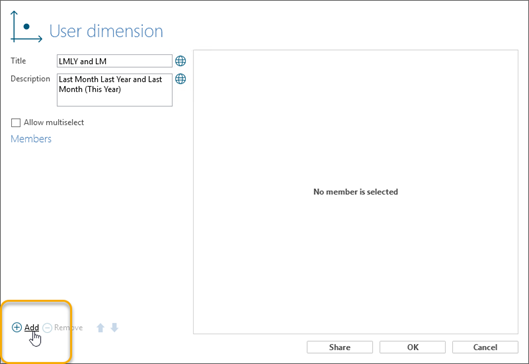 Each member is made up of its own set of criteria. In this example, we select a dynamic criterion, Previous month (previous year), for the first comparison element.
As soon as the criteria for the first member has been defined, you can add the next member etc.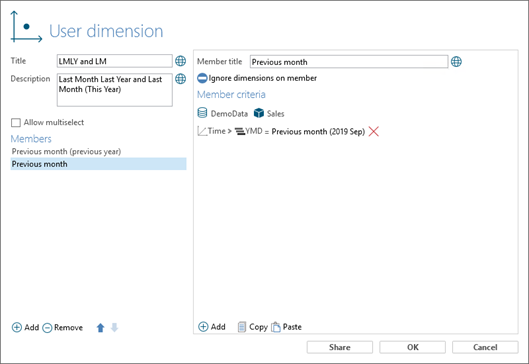 Click "Add" in lower left corner each time you want to add a new member to the User dimension.
Once you are done with defining members and click the "OK" button, you will see the User dimension being added to the current object: