You can also add global criteria with the Criteria Editor that is located in the icons toolbar in the upper right corner of your client.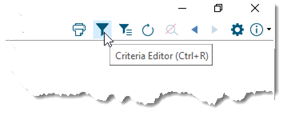 The Criteria Editor enables you to work with criteria on all dimensions – not just the ones that have been added to the Criteria Bar for the current analysis.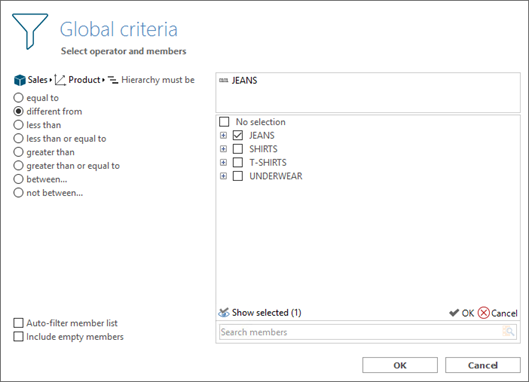 Tip: The Criteria Editor can work with different operators than the "equal to" operator. All criteria from the Criteria Bar are treated like "equal to" criteria, while in the Criteria Editor you can apply e.g. "different from" criteria.
From the Smartpad Criteria you can at any time see what global criteria currently you analysis. From this point, you can also add new global criteria, edit the existing ones or completely remove global criteria.