One option when working with Scheduled Jobs, is the Publish option.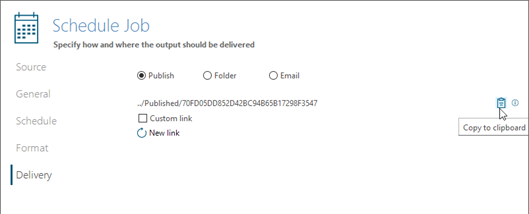 With this option, you can publish your output to a fixed publishing link on the TARGIT server.
The published output can then be viewed through a browser (Chrome or Edge etc.) with the provided link. The link may be copied from the "Copy to clipboard" function in the dialog.
When working with Scheduled Publishing, you should consider changing the Format to HTML:

The HTML output will allow you to scroll large crosstabs (as opposed to output as a simple image).