To define application rights we click the Rights tab in TARGIT Management client.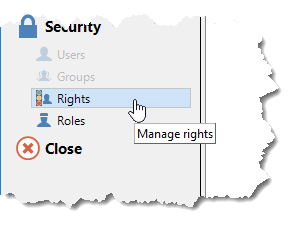 With a new installation of TARGIT, there will be a set of pre-defined Rights. You may keep those, or you may start creating your own system
Looking into one of the pre-defined Rights, e.g. the "Designer" Rights, you can see three tabs: Members, License and Rights.