To see the SSIS package that has been built to update the Cubes with the latest snapshot of data from the NAV database we choose File, Add, New Project.

The project is and Integration Services Project and we might name it TARGIT BIA.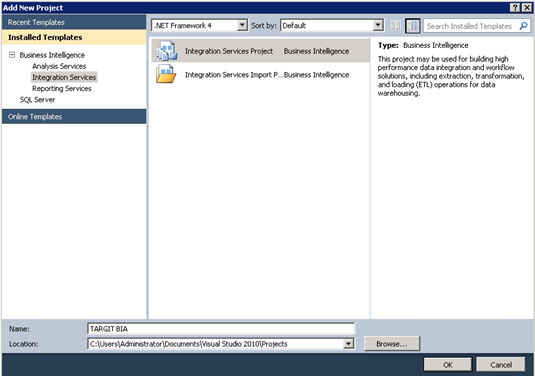 In this new project we right click the folder SSIS Packages and choose add existing package.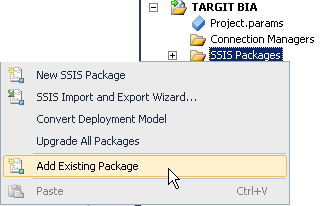 To locate the package, choose that the Package location is SSIS Package Store and server name is localhost – then click to choose Package path.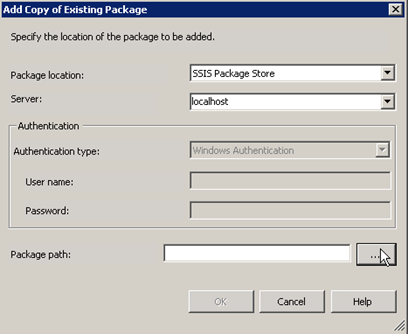 Expand File system and pick TARGIT BIA for Dynamics NAV 2009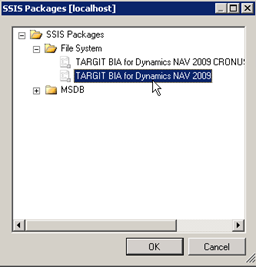 So now we are able to study the Control Flow, Data Flow, Connection Managers and all other elements of the SSIS Package.