This dashboard was created for our maps visualization contest and it contains a lot of tips and tricks that really can help you in your daily work creating dashboards with TARGIT.
This tip - based on this dashboard - is around using barcharts as slicers.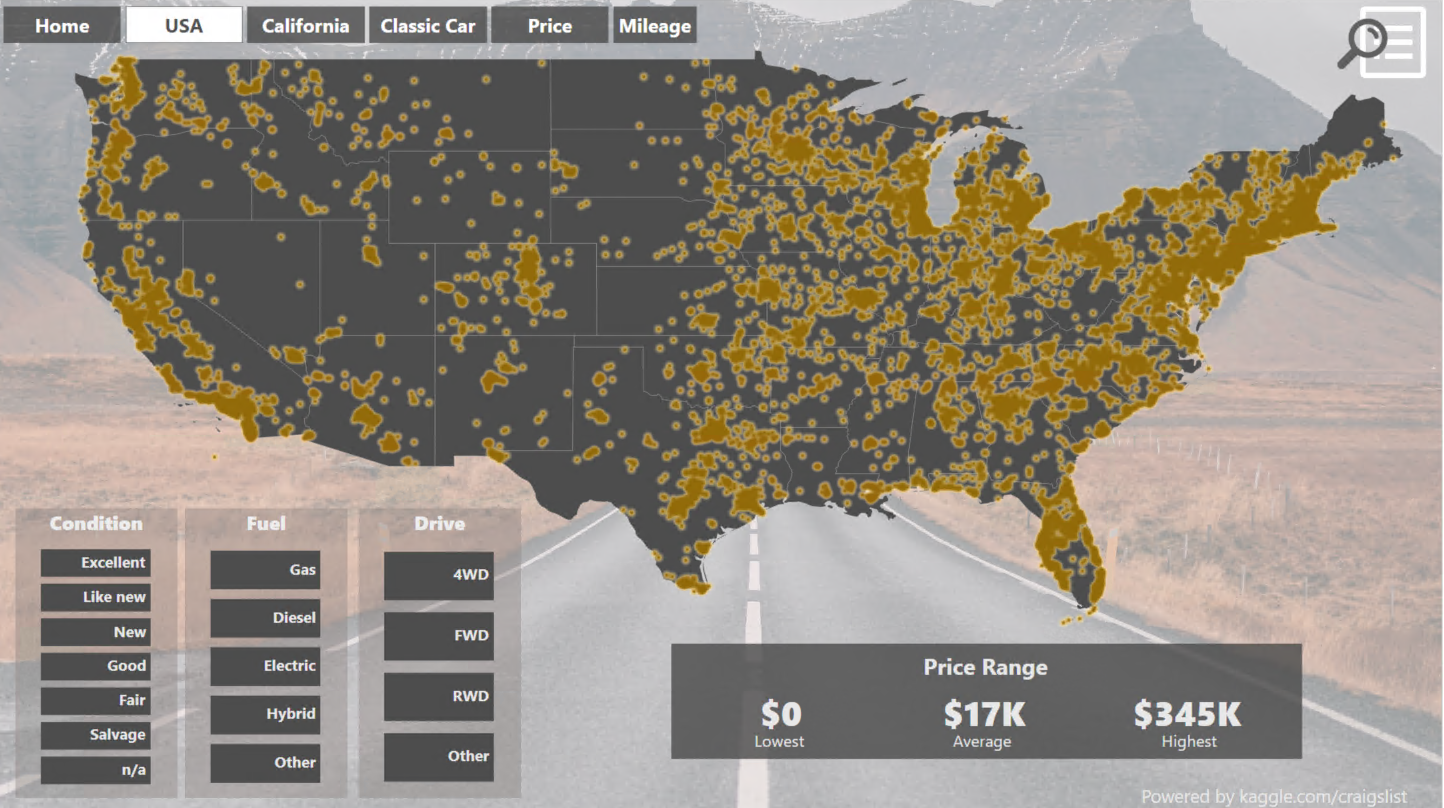 Author of this dashboard: Stephan Fehrmann from TARGIT partner GOB
This is actually not just one dashboard - but a full portal giving you insight into the used car market in the US - if you take a look at the dashboard - don't hesitate to use the menu in the top - cause there's a lot of great stuff here besides the dashboard shown above.
However - in this particular dashboard, you might notice the slicers in the lower left corner: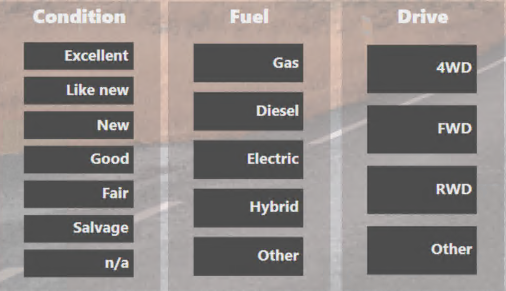 These are actually 3 barcharts - formatted to serve as slicers in this context.
Let's look at the properties of one of these barcharts - and particularly on the scale setup on the measure axis: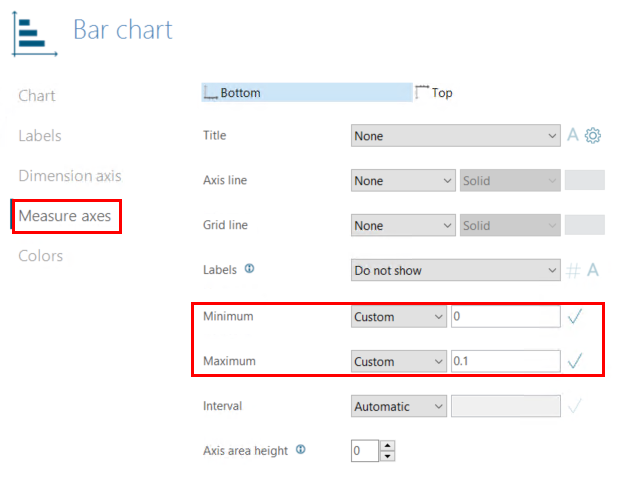 As you can see the scale goes from 0 to 0.1. That means that all the bars will "hit the ceiling" of the scale - and as a consequence they will have the exact same size.
This means that you now have a barchart - not meant to reflect the numbers behind - but only to serve an elegant graphical slicer - just by setting up a custom scale.
A great trick that can be reused in many contexts where you want a slicer that doens't have the table look, but has a more graphical look and feel.
Notice there is another great tricks based on this portal: