This dashboard was created for our maps visualization contest and it contains a lot of tips and tricks that really can help you in your daily work creating dashboards with TARGIT.
This tip - based on this dashboard - is around using SVG maps as a matrix (heat map).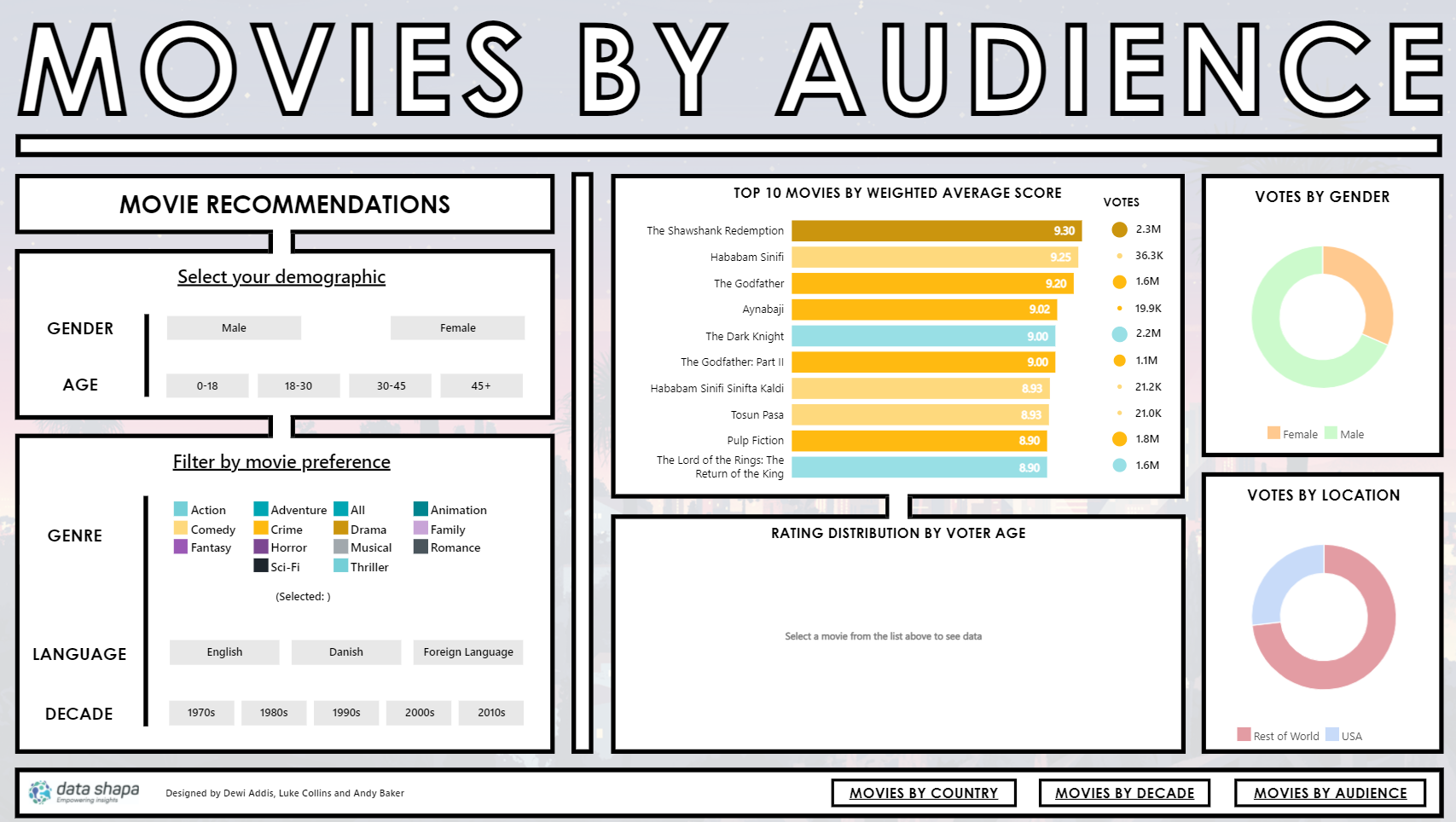 Author of this dashboard:Dewi Adds, Luke Collins and Andy Baker from TARGIT partner DataShapa
This is actually not just one dashboard - but a full portal giving you insight into the distribution of production of movies throughout the world.
This particular dashboard has focus on recommending movies based on some demographics and segmentation data that will allow you to see how others have scored movies that fit your particular group.
So let's do some selections in the left hand side panel: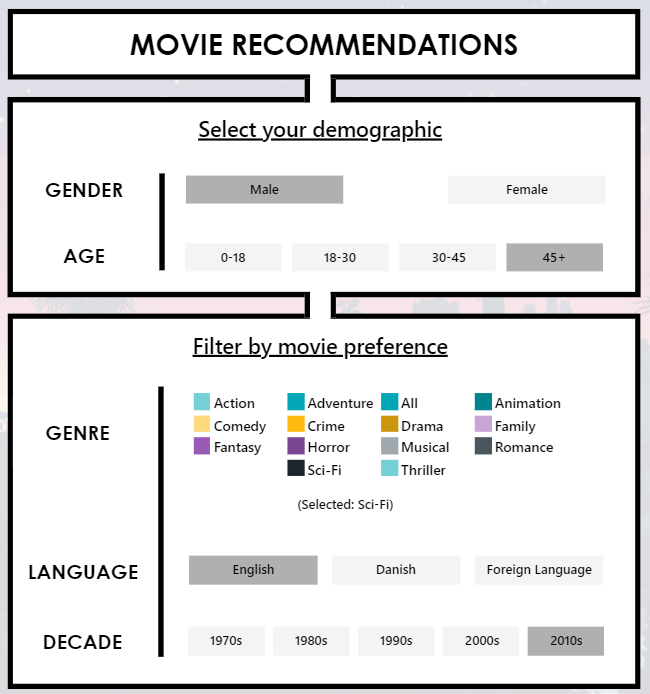 I've selected that I'm a 45+ male interested in recent, Sci-Fi movies in English.
That provides me with a toplist of recomended movies in the right hand side of the dashboard: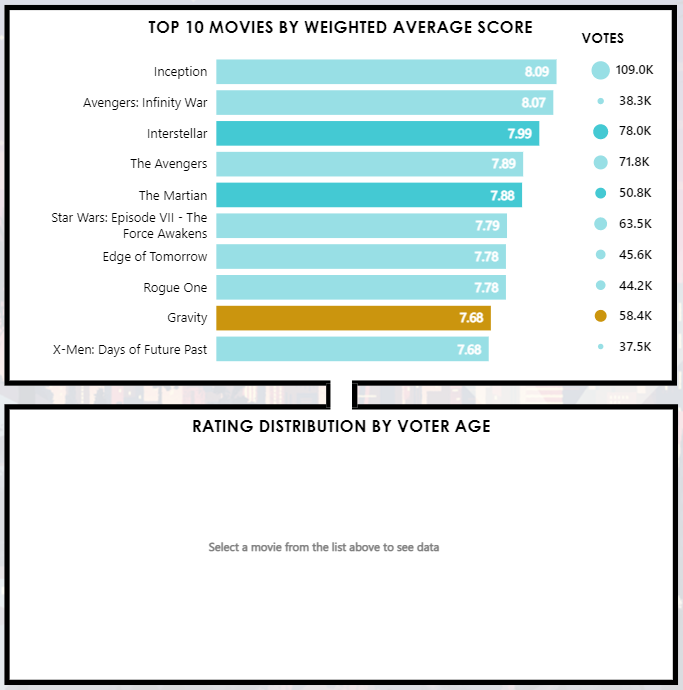 Notice that the lover rectangle is currently empty - waiting for my choice of movie.
I will select Gravity from the top 10 and then a matrix appears in the previously empty box:
So this matrix shows me the rating done by age groups - which indicates that people a little younger than me seems to score this movie quite highly - while I guess it's not that popular within my own age group.
Let's examine the matrix by doing properties in the Windows Client: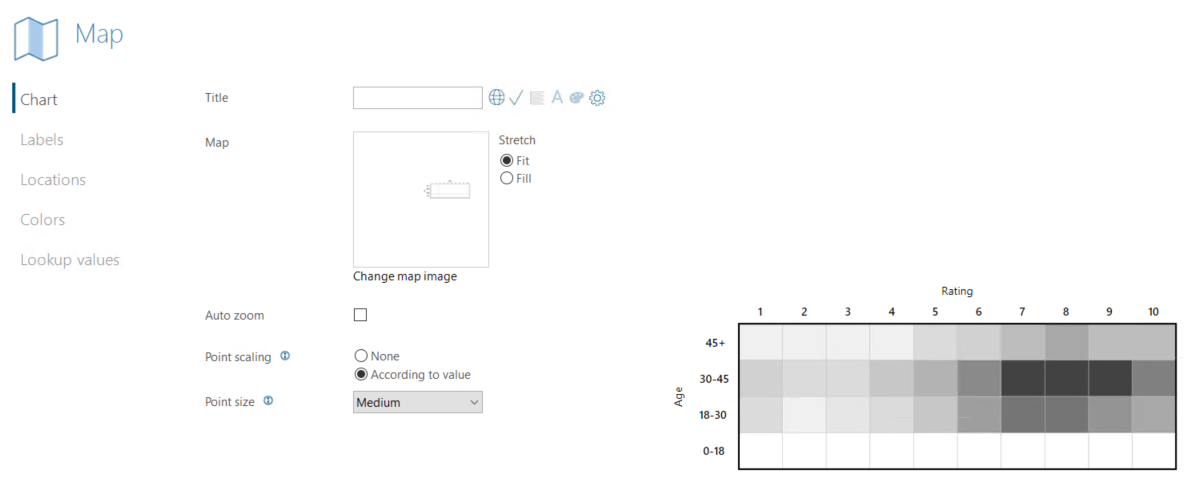 First discovery - it's actually a map -just designed as a matrix - but how is it mapped against the data?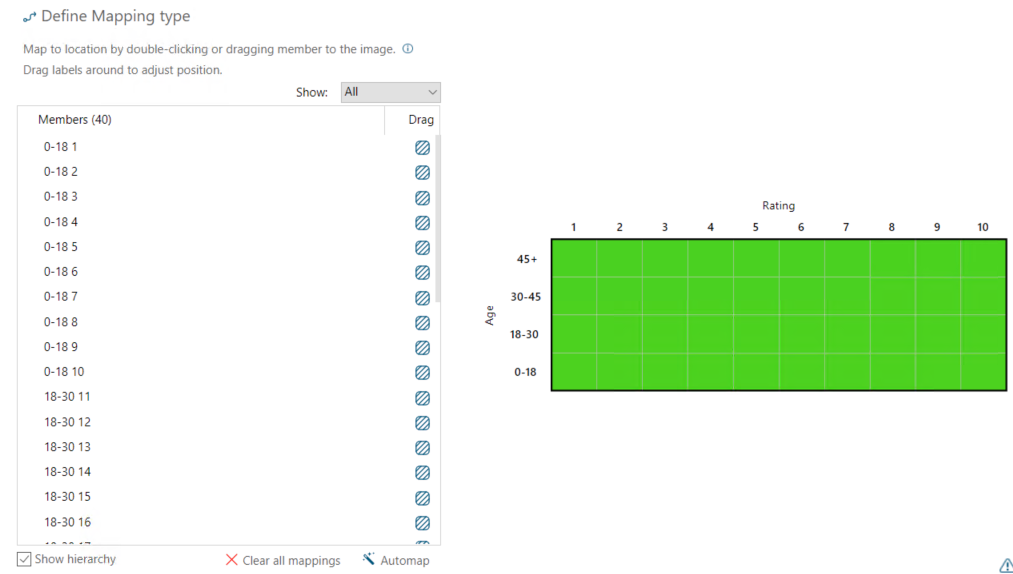 Ok - so each member is a combination of agegroup and score which is then mapped as an area against the SVG file.
This is really a tip that could be used in many instances - it gives a great visual overview and compared to a table, it allows mouse-over information and complete freedom when it comes to design - really great tip!