TARGIT 2022 Spring
You can add further styling to any object type. The styling options are these:
Borders
Padding
Background color
Corner radius
For an object, select the Border styling button:
This will bring up the border styling dialog: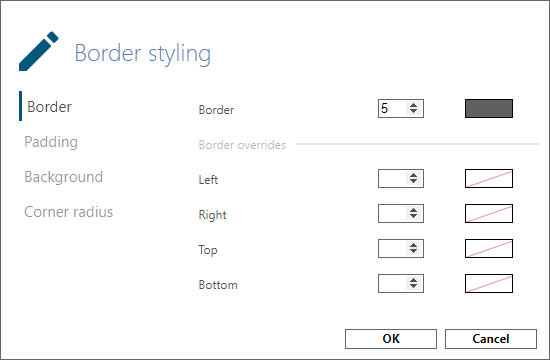 Notice that you can override the general setting (size and color) to apply individual settings to individual borders. Similar options are available for Padding and for Corner radius. All sizes are in pixels.
Identical Border style options are available for the Title element of an object:

In this example, several border styling options have been applied to both the object and the title: