You may experience that the SSIS package fails when trying to transfer data from the Excel file to the Stage database.
This error may happen when you are using 32-bit components on a 64-bit server. E.g. if your SQL Server has been installed in a 64-bit environment and you are running a 32-bit Microsoft Office on the same computer.
One solution is to make the SSIS project run in 32-bit mode.
Open Properties for the SSIS project.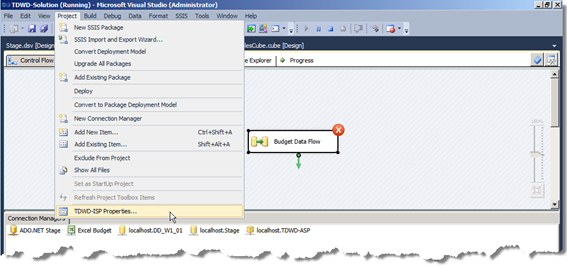 Change the Debugging setting "Run64BitRuntime".