The syntax for Dynamic Time can be set up in the TARGIT Management client, in Decorations.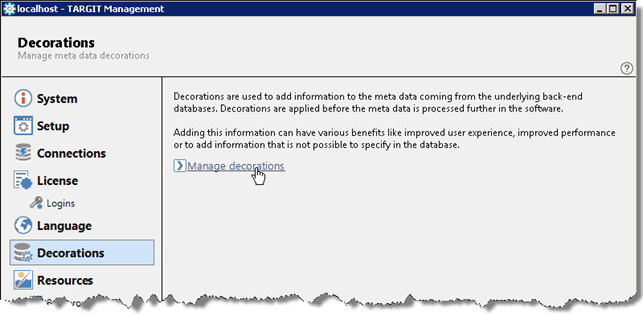 The Dynamic dates definition should use the same syntax as described for setting up dynamic criteria in SSAS: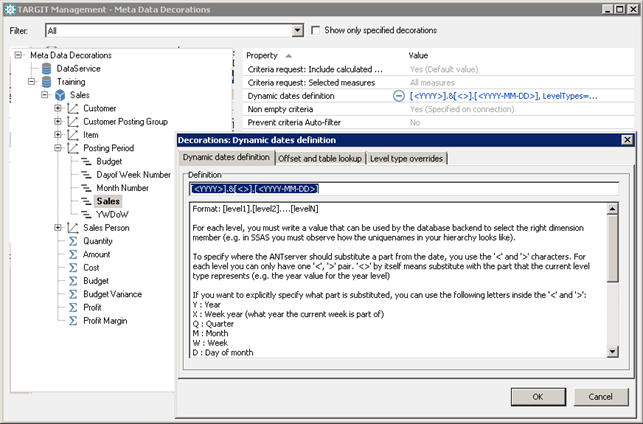 The Level type overrides tab lets you define level types of your hierarchy. Add overrides in the same sequence as the levels in the hierarchy.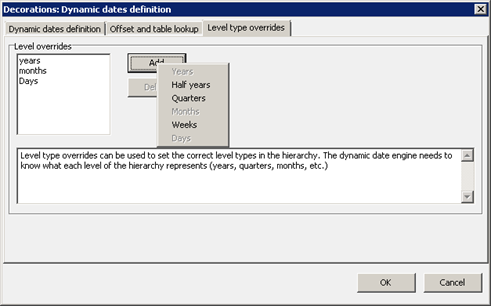 In other words, if you use the TARGIT Management way of defining Dynamic Periods, there is no need for you to change any properties on the time dimension in the Analysis Services project. You can define all level types through the Management client – even the definition of dimension type "Time" is no longer necessary.