From TARGIT 2022 Winter
In an enterprise setup where end-users from multiple different organizations logs on to the same TARGIT server using different OpenID providers, it is important that each organization is directed back to their own Public URL.
For this to work, you will need to apply a Public URL for each OpenID provider. This is handled in the OpenID Provider Editor in the TARGIT Management client's Security settings. Here you will see options for overriding the default Public URLs: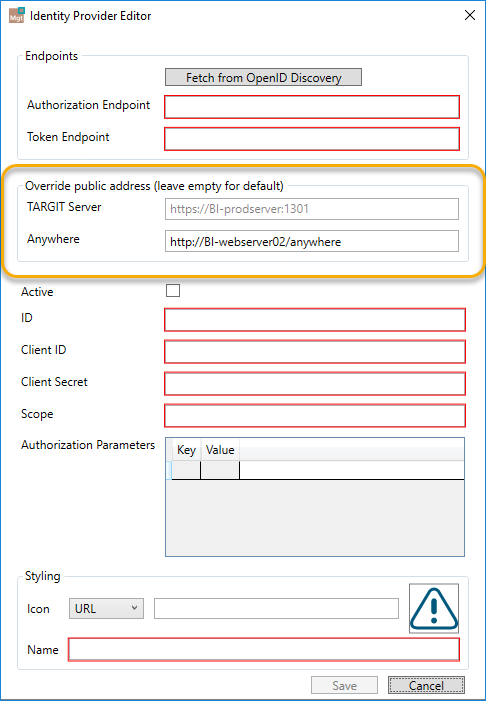 The default Public URLs are the ones that are set up in Setup / Back-end in the TARGIT Management client.