A Mashup dimension is a mapping of dimensions with identical dimensions members across different cubes and across different data connections.
The purpose of a Mashup dimension is to create a single point of applying criteria that will work across data from different cubes and different connections.
Mashup dimensions will in many cases work in the same manner as the previous feature called 'Global dimensions'. However, Mashup dimensions comes with an interface in the TARGIT client to facilitate the process of creating a Mashup dimension.
Mashup dimensions are created from the User Dimensions dialog in the Tools menu:

Add dimensions from different cubes and connections to design the Mashup dimension: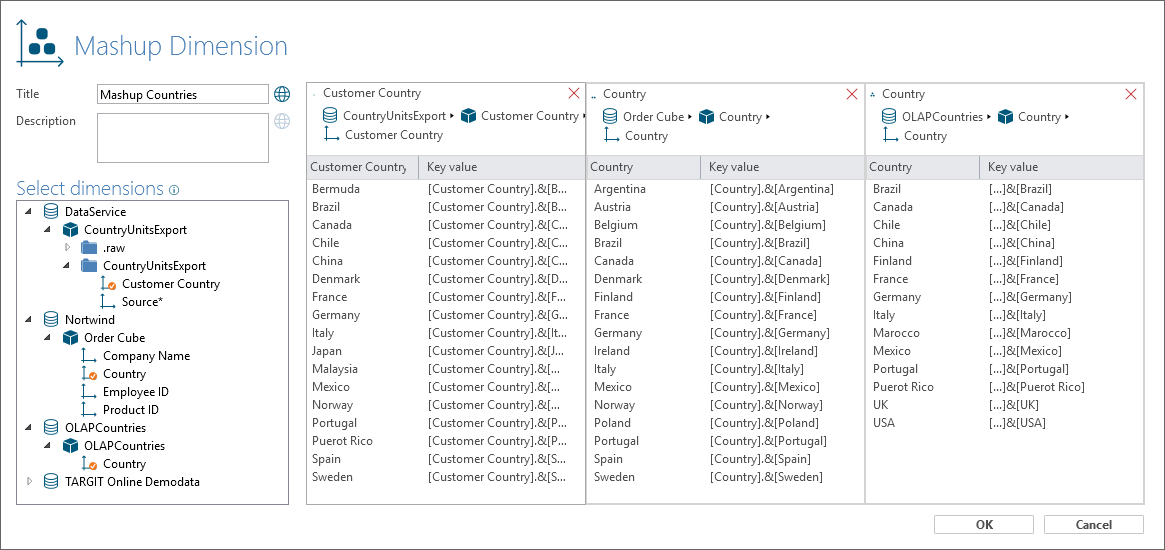 Note that not all dimension members need to be present in all connections. Ideally, if not all, then at least as many as possible of the dimension members should be present and identical across the connections to get the most out of a Mashup dimension.
The Mashup dimensions can be used from the Source Data Smartpad, e.g., adding them to the Criteria bar: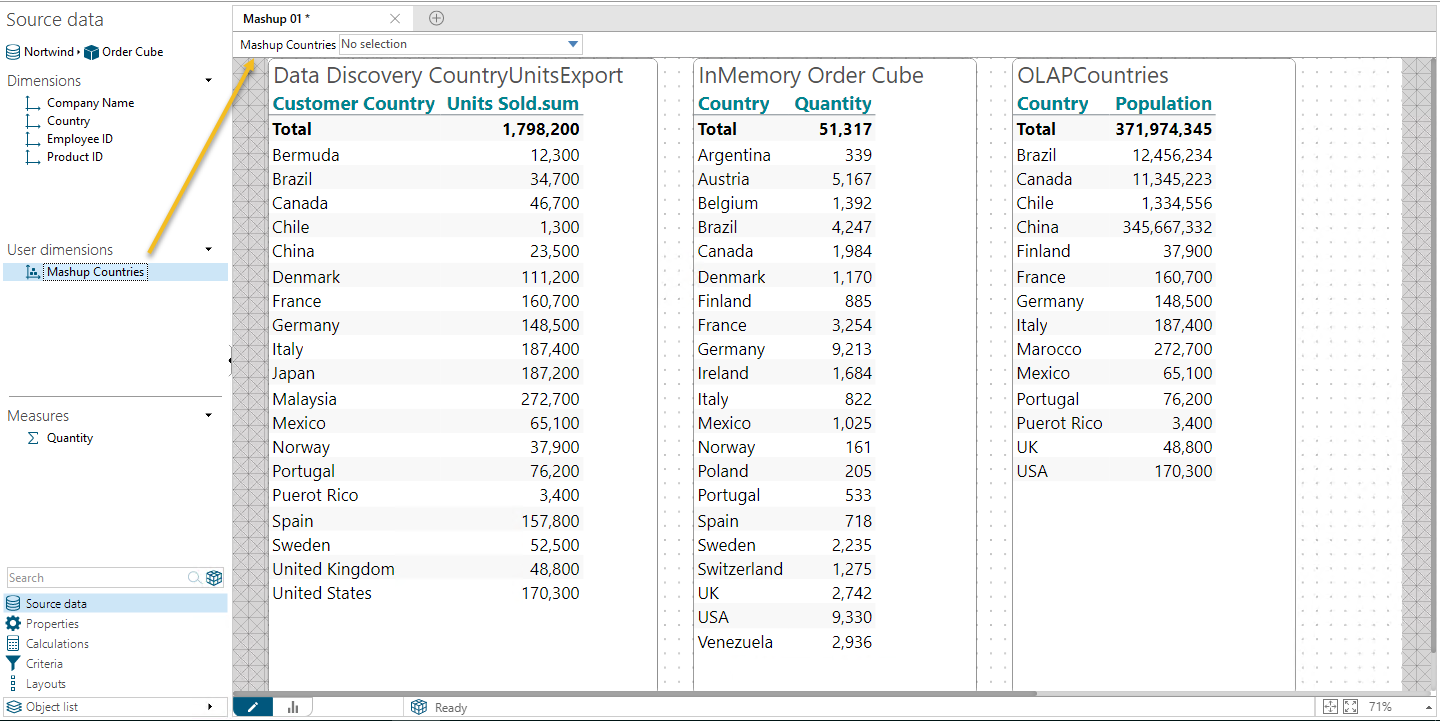 Applying a filter from the Mashup dimension will now apply as a filter across all dimensions where the same key exists:
Notes:
The mapping happens on the Key values of the dimensions, so it is important that you check that keys are of the same type and contain shared values across the mashed up dimensions.

Only single-level dimensions are supported by mashup dimensions. Hierarchies are not supported.
Mashup dimensions are always shared among those cubes from where they have been created.
When you add a Mashup dimension to the criteria bar, the drop down list will show dimension members from the currently select cube. In the example above, the drop down list will show dimension members from the Country dimension in the Northwind Order cube.
Video tutorial: