Suppose you have already added a file to Data Discovery and created analyses upon these data. Now you have an updated file, and you want to replace the old source file with the new one.
In fact, this is just a matter of adding the updated file to Data Discovery once again. It is a requirement, however, that the new file is named identically to the old file – otherwise you would create a new cube with the new name.
To illustrate this, we can make a simple modification to the current Excel file, e.g. by adding 50,000 to one of the cells in the sheet: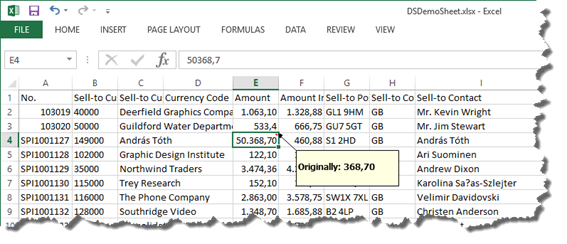 Now, save the file and re-add it to DataService: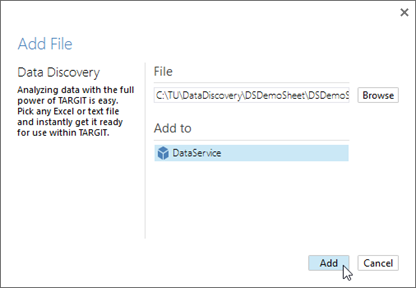 Wait a few seconds, and then refresh your analysis to see the updated data right away.