When you create a TARGIT analysis upon data from your Enterprise Data Warehouse, you actually make small well-defined data extracts for each object in the analysis.
In other words, if you define a crosstab in a TARGIT analysis to show the necessary Enterprise Data Warehouse data for your data mash up, you can then use this TARGIT analysis as a data source in TARIT Data Discovery.
Before you start creating analyses to be used as Data Discovery data source input, please remember that TARGIT Data Discovery would like to see data as each row representing a transaction and each column representing a dimension attribute or a measure.
A TARGIT analysis crosstab, suitable to be used as a Data Discovery data source, might look like this: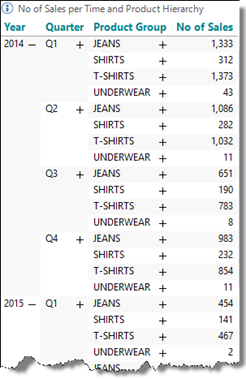 When you create a crosstab to be used as a Data Discovery data source, make sure that you consider this:
Add all dimension to the vertical axis.
Hide all Totals and Subtotals.
When the analysis has been saved, it can be used as a data source in Data Discovery.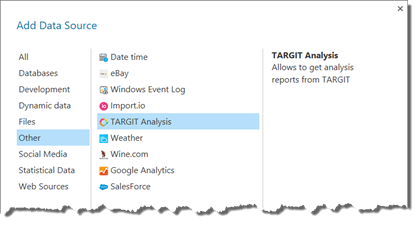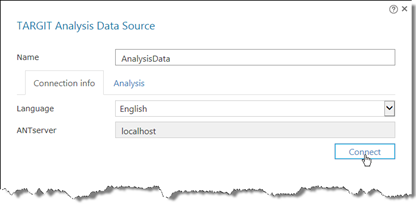 ...and then select the analysis and object of your choice: