TARGIT InMemory is typically installed together with the TARGIT Server on the same server.
The InMemory components comes with the standard TARGIT Decision Suite setup file: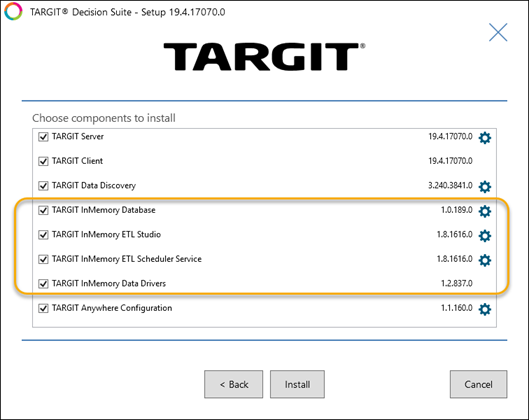 Using the cog wheels for these components, you can configure a few general things such as the installation path, if necessary.
However, if you look into the configuration options for the TARGIT InMemory Database component, you should notice the password setting.
This is the password required when connecting to the InMemory database at some point, so remember it. If you don't change it, the default password will be: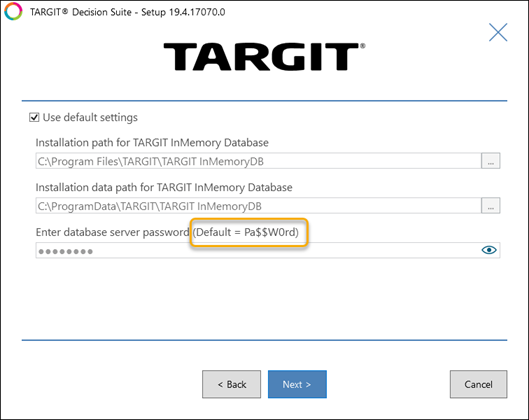 The newly installed InMemory components are then available from the Windows Start menu: