What is it?
With the Weather plugin you can extract weather data from all around the world (current and back in time) with the granularity of zip-codes.
You will get temperatures, windspeed, dewpoints and a lot of other details on the weather at a certain location at a certain time.
Some of the numbers are presented as min, max, average, mean - others just as observations.
How to connect through Data Discovery?
The Data Discovery dialogue for the weather plugin allows you to pick a number of zip codes in 2 ways.
Either by searching them out using the drop-down (note you need to add the zip-code you've searched out by clicking add before it registered) or by referring to a pre-made list of zip codes (choose file) in txt format.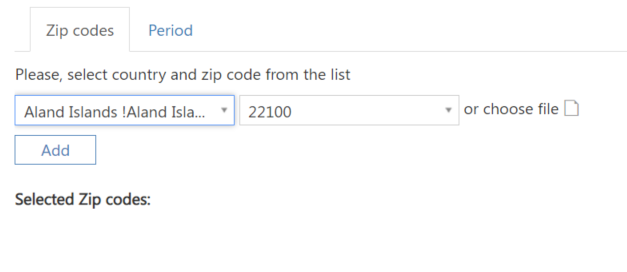 If you use the list of zip-codes - it could look something like this - country code-zip code (in this case a few danish zip codes).

Once the zip-codes are registered (regardless if you added them individually or used the list) they will appear like this: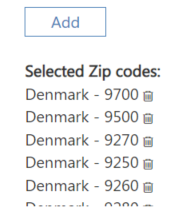 You can also limit your query in time - dynamic or static limits:

Note: Try to limit the query - both in terms of time and zip-codes to avoid to big queries.