When you open the TARGIT client, it may look like this: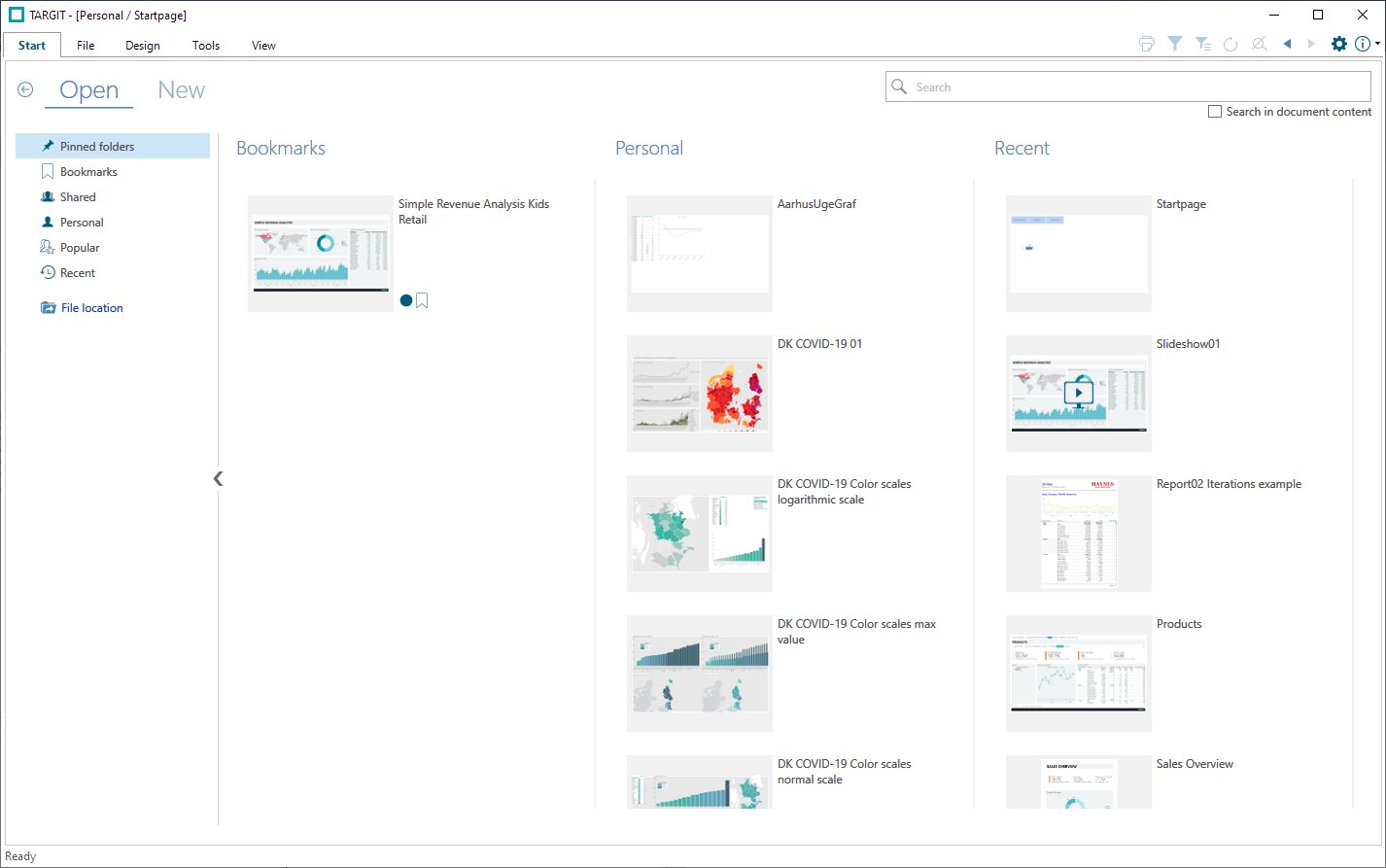 The client offers two ways to get started working with your data:
You can

O

pen existing documents by browsing them in the Pinned folders or in the folder structure on the left-hand side of the client. You can use the Search field to make it easy to search relevant document names and document content.
You can click the New link in the top left corner to create a new document.