Start out by opening one of the existing analyses directly from the Documents tab. Open the Shared / TARGIT Demo / Sales / Salespersons analysis.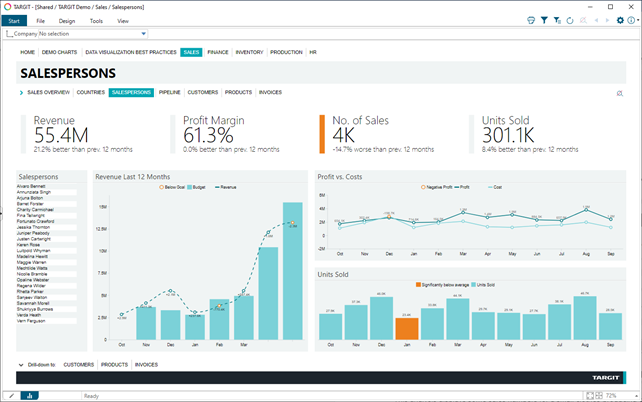 This analysis displays some sales numbers for a small clothes-producing company, Casual Clothing, which is the virtual company upon which all of TARGIT's demo data has been built.
Notice: When opening a document in this way, it will open in Consumer preview mode. You can toggle between Consumer preview mode and Designer mode with the check box in the status bar or by pressing F12.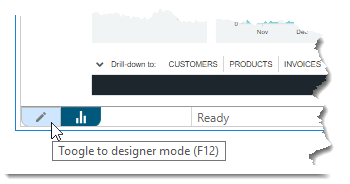 You can select which parts of the client that must be visible by turning them on and off in the VIEW ribbon. Many functions in TARGIT is supported by keyboard shortcuts as well. Try out the F3 and F4 buttons for instance.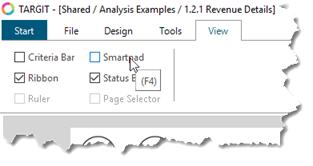 In Designer mode, with visible Smartpad and visible Ribbon, the analysis would look like this: