To move an object, grab it by its handle in the object's upper left corner.
When moving the object around, you may be guided by orange or green guide lines to ensure correct alignment with the page and other objects.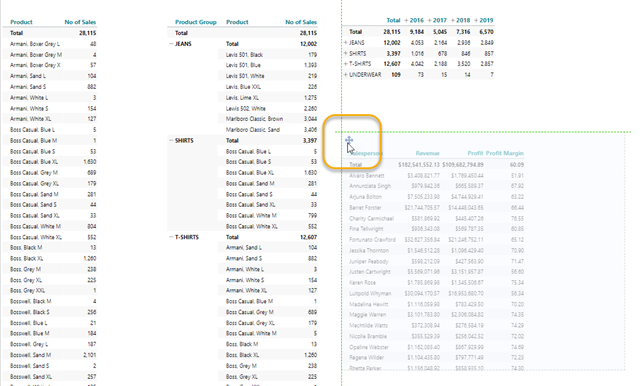 An object may be resized simply by dragging its borders, or, if more precision is needed, you can type in exact values for Width and Height as well as for X and Y position (from upper left corner).