TARGIT 2022 Spring
When setting up a scheduled job, you can enable Multiselect - meaning that you can add multiple documents (dashboards and/or reports) to a single scheduled job.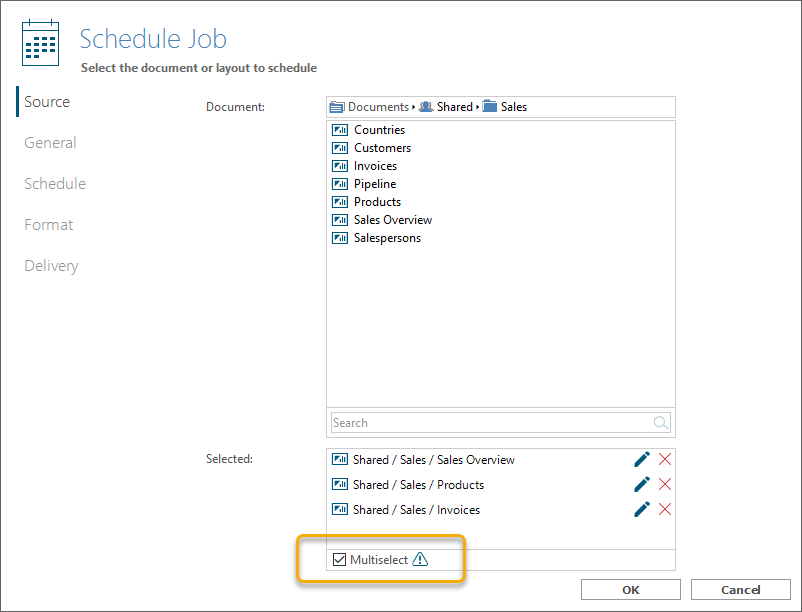 Output will be one PDF file per source document.
If Delivery type is set to Email or Subscription, all resulting PDF files will be attached to a single email.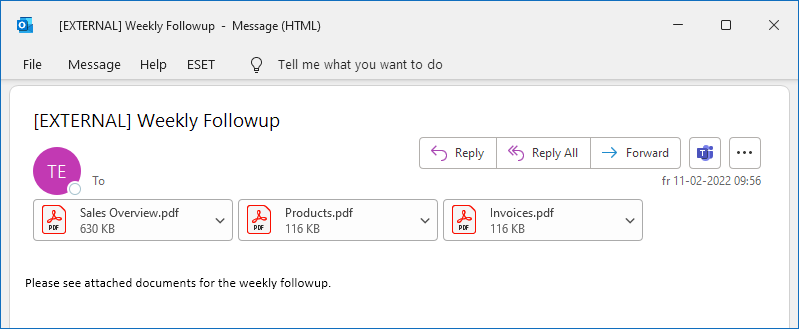 Output Filename
In the list of selected documents, you can use the Edit button (the pencil button) to:
Rename the output file
Use parameters - like date and time stamps - to be added to the file name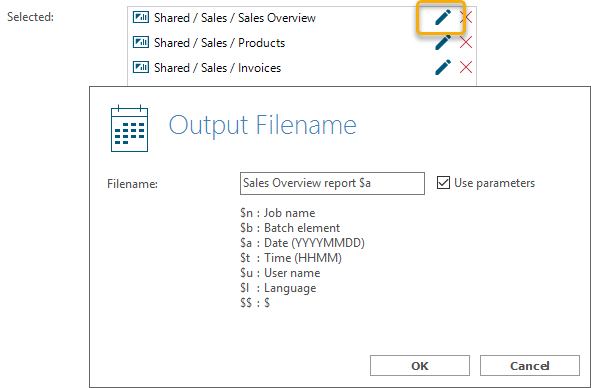 Limitations
Limitations for this type of scheduled job:
PDF is the only available output
Batch processing is not available
The Publish delivery type is not available
Email links to context documents are not available