TARGIT 2022 Spring
When setting up a Scheduled Job with the 'Folder' delivery type, you can select a folder in the TARGIT folder structure (the VFS) for export.

Note: The 'Export' option will contain file locations that have been defined by the 'Export folders' settings in the TARGIT Management client.
End-users will be able to access the exported documents via the TARGIT client. The new type of files can be filtered as an 'Other' document type from the Start page. When opened, they will open in the associated application (e.g., Adobe Reader for PDF files, Excel for xlsx files, etc.).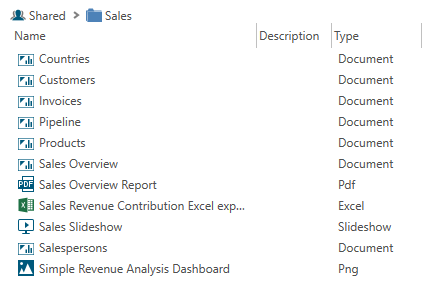 Keeping everything within the TARGIT folders structure will also make it easier to set up and administrate links via Triggers to pre-rendered PDFs, Excel files, etc. The trigger type for this type of action is called 'Open pre-rendered export'.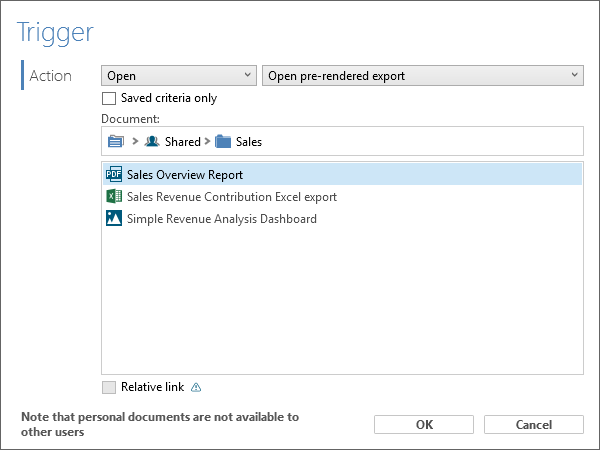 Governance
By using the TARGIT folders for export, the exported documents are embraced by TARGIT Governance via Roles:
The Designer user can only select output folders that he or she has write access to.
The Consumer user can only open exported documents from folders that he or she has read access to.