When you create a mobile layout, you get this dialogue with a suggested resolution (for portrait mode 400x750).
Original dialogue: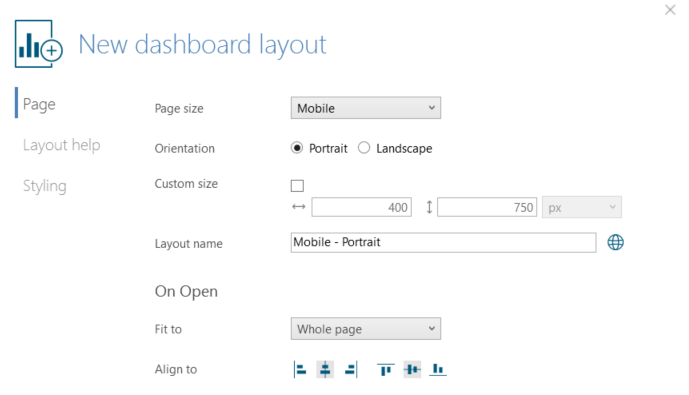 If you go custom - you can set the height of the layout to a much higher number, which will allow scrolling on the phone through your dashboard.
Important:
Remember to set the Fit to to Page Width - otherwise you will get a very narrow version of your dashboard without scroll options.
Changed version of dialogue: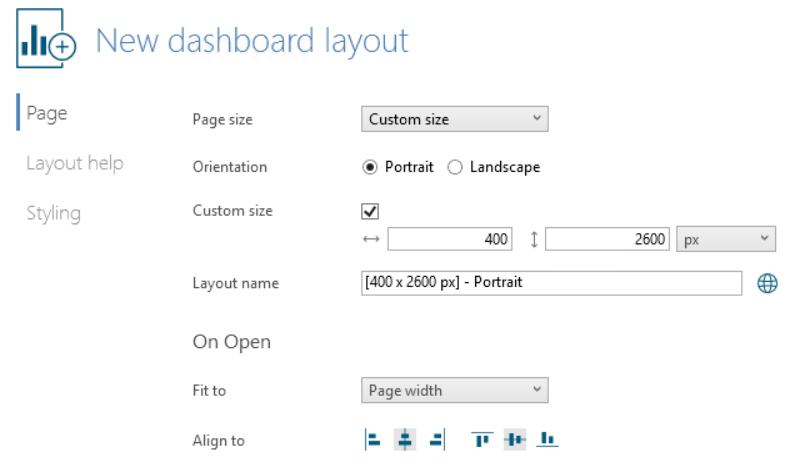 To see examples of a scrolling TARGIT document try these URLs on your phone:
https://solutions.targit.com/ (menu page that alllows you to scroll through menuoptions)
https://solutions.targit.com/default.aspx?doc=vfs://Global/Mobildemo/UPT/UPT.xview (page with KPIs that allows scrolling as well)