TARGIT 2022
From TARGIT 2022 Spring Update 3.
Older documents - documents created in TARGIT Decision Suite prior to the 2019 version - are about to be deprecated. Within the next few releases of TARGIT Decision Suite, you will no longer be able to open such older documents.
Action to be taken: If you want to keep using these documents in future version of TARGIT Decision Suite, you will need to open and save each of these older documents individually.

With this release of the TARGIT Decision Suite you will get a tool to help you identify documents older than the 2019 release.

The Start page has a section for Obsolete documents: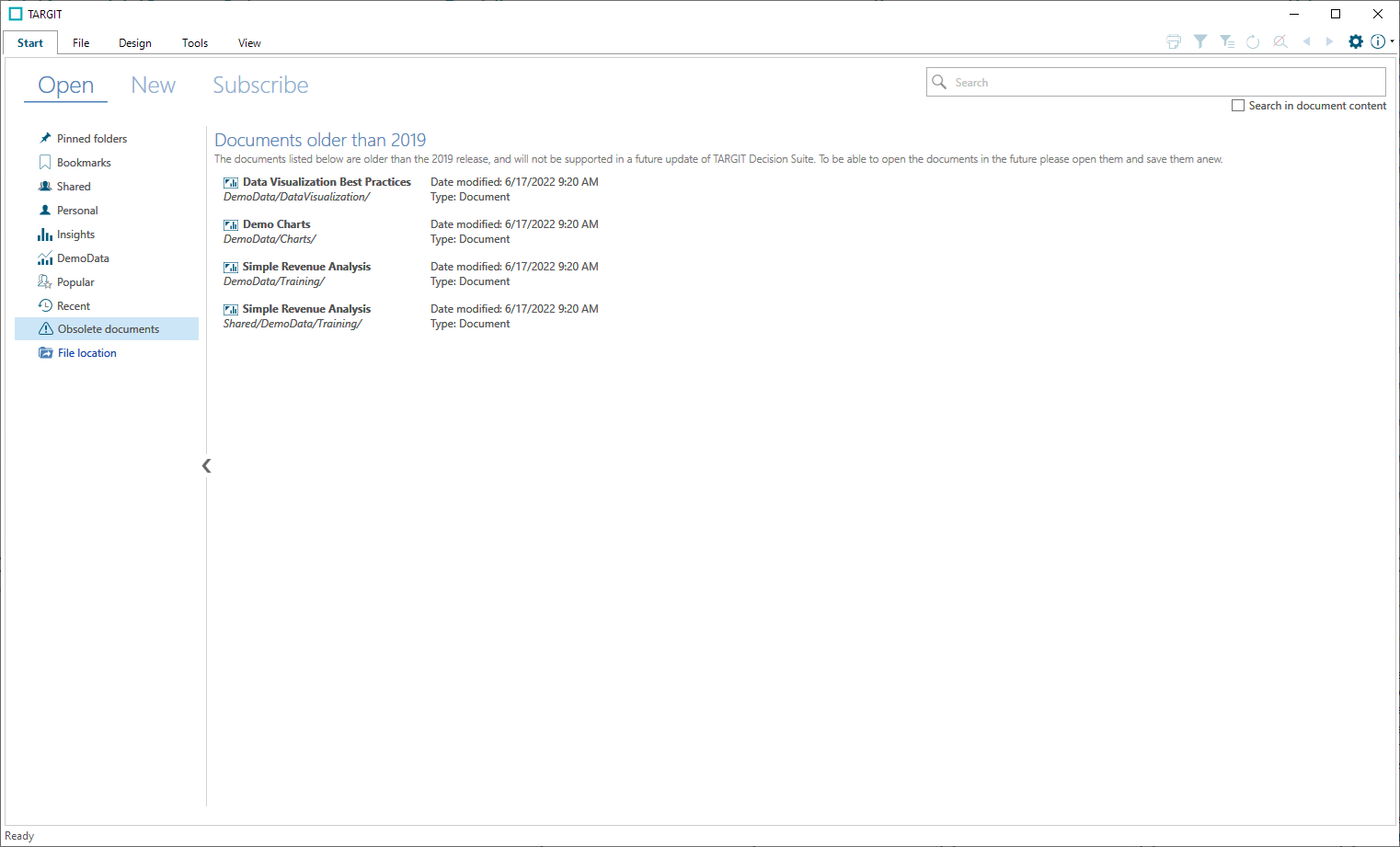 From here, you should:
Click the document to open it.
Verify that you actually still need the document and that everything works as expected.
Save the document.
In case you should have missed updating an older document, when opening it, you will see a warning, suggesting that you verify that it works as expected and then save it: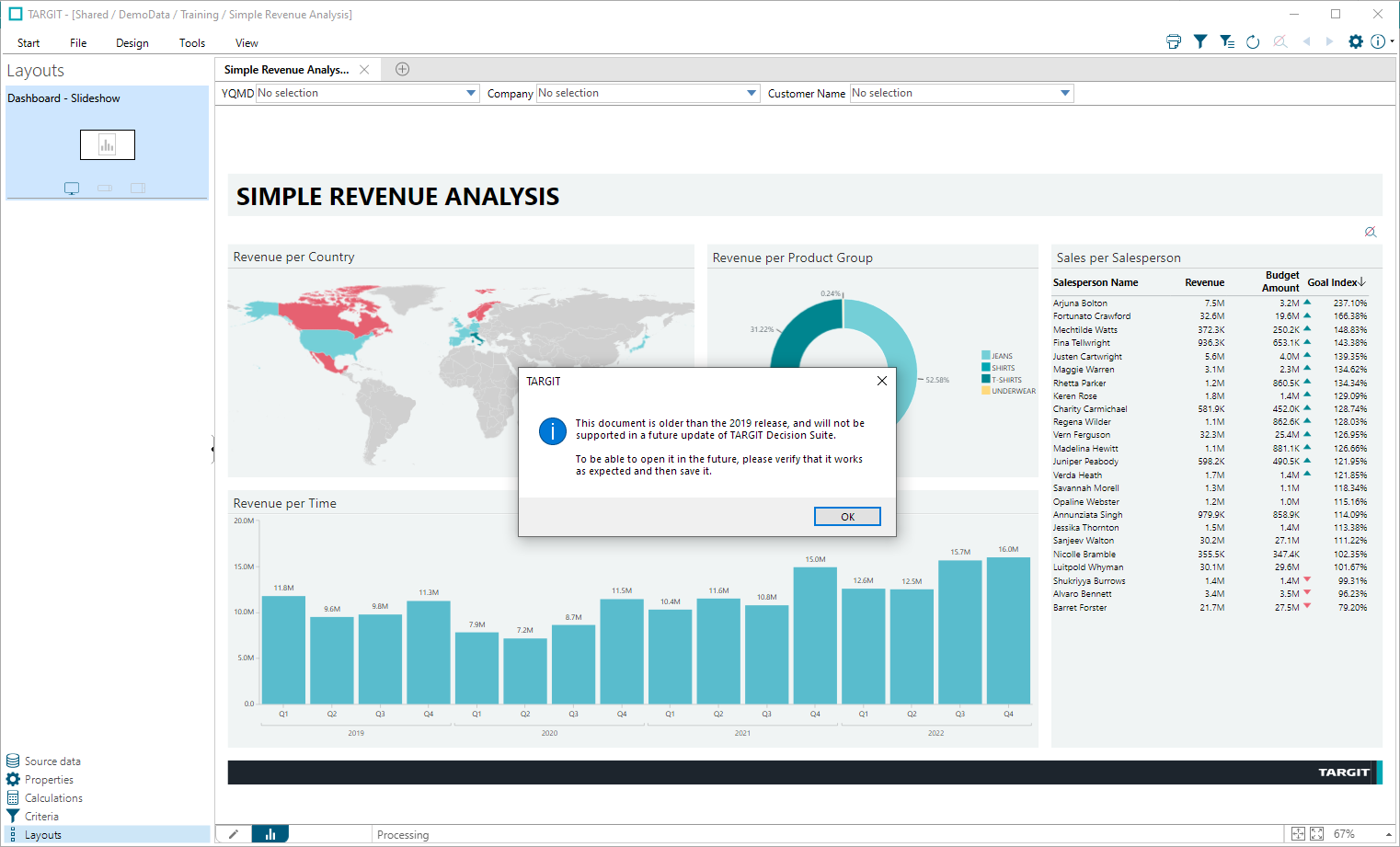 See this video guide on how to handle Obsolete Documents: