When working with a multi layout document, you will also want to work with the Object list in the Smartpad.
Objects that have been designed in one layout, are automatically available for all other layouts. Initially, no objects have been added to the new, blank layout.
Notice that you can rename the objects in the Object list for better recognition.
To add an object to the new layout, go to the Other layouts section in your Object list. Now, double click the object you would like to add to the current layout.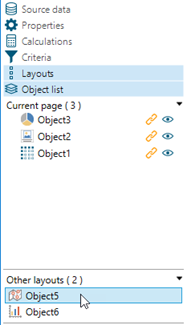 Tip: An easy way to add a new layout to an existing document, is to duplicate one of the existing layouts: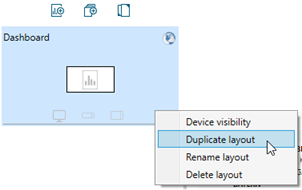 And then, from Page settings, change the size and Resize objects to fit page…

And now we may have a document with two layouts: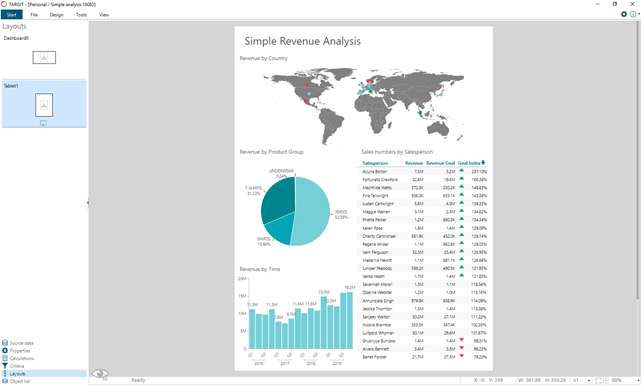 You can remove an object from a page. Click the red cross to remove it from the page: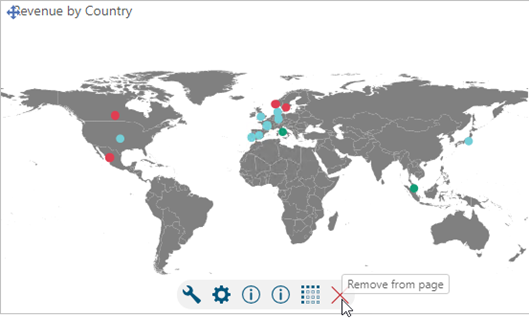 However, removing an object from a page, does not remove it from the document – you may want still want to use the object in another layout.
Only if an object is removed from all pages in all layouts, you would probably want to remove it completely from the document. Such an object will appear in the Unused objects list and may be completely deleted by right clicking the object in this list.