If you have a bar chart like the one below where there is a large difference in the data, then it can be difficult to rank the smallest bars or to be able to use them for drill-down because of their size.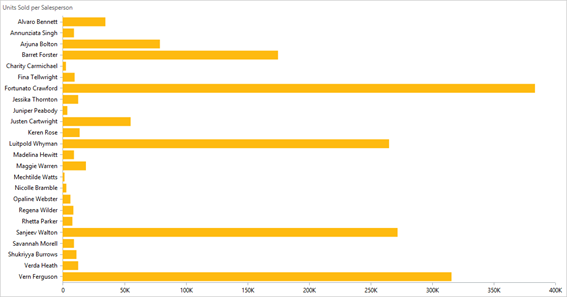 Let us reduce the maximum scale.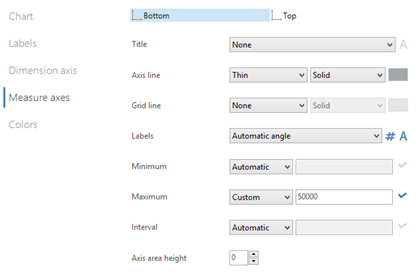 The bars that shows the lowest values have become more visible.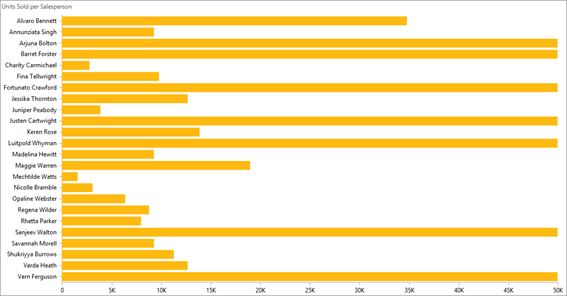 However, at the same time some bars that "fall over the edge" because they represent values that exceed the axis maximum.
We can clarify this if we add a conditional text for these bars. We grab the advanced text editor once more.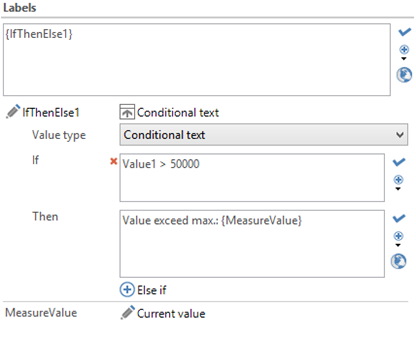 With additional formatting, we can get this result.