Assume that you have a crosstab like this: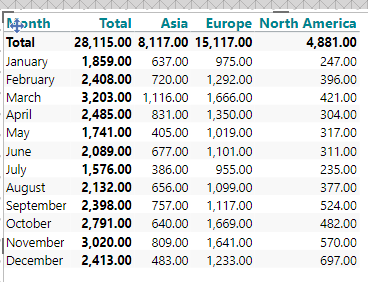 Now you want to turn it into stacked bar chart with labels, and you might end up with something like this: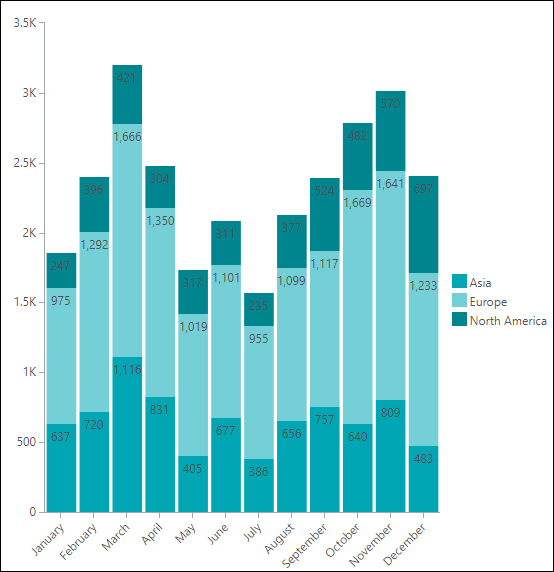 However, you would like only the Totals to show in the label - and only on top of the bars.
You can do this by adding a calculation to your object, and then showing labels for this calculation as an invisible line in the stacked bar chart.
In my example, I have added a Total calculation, sum(all, 0, m1) to my data:
In a stacked bar chart, this would now look like a chart with four series of data. I have made sure to add a label to the Total calculation only:
From the Chart tab, you can select the Total series and turn its Visualization into a Line - however, a Line with no line and no marker.