TARGIT 2019 - TARGIT 2022
To create a scheduled job that exports data to Excel or CSV or XML format, you will need to right click a data object in an existing, saved document: Data / Schedule.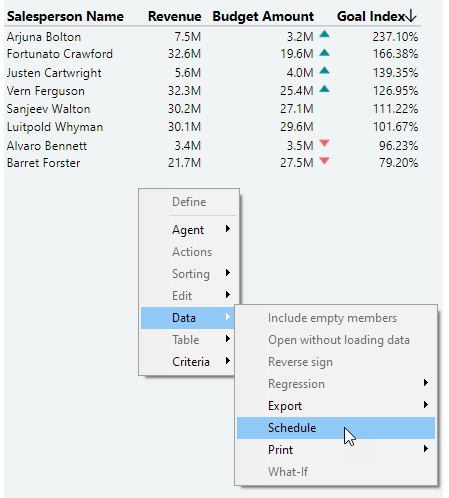 This will create a scheduled job, where you can choose the file format (Excel, CSV or XML). Furthermore, you will have options to remove formatting, repeat dimension members and to include all data objects from the document in the export.