Open Internet Explorer and type http://portal.targit.com in the address line. Choose your associated service to login.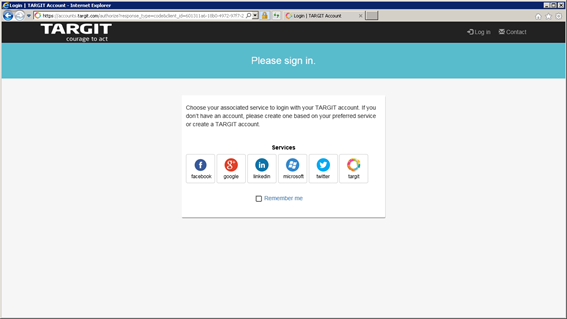 Once you have logged in you should go to the Download & Support tab and go to the Download Center.

Select the appropriate download section and version number to get the installation files which may be run directly or saved for later installation.

Select the TARGIT Decision Suite and run the installation.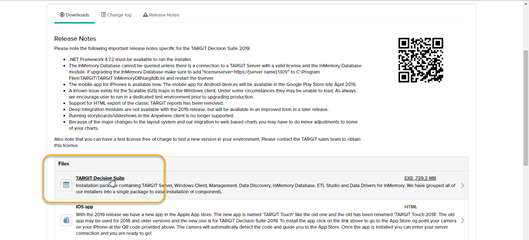 Choose the components you want to install.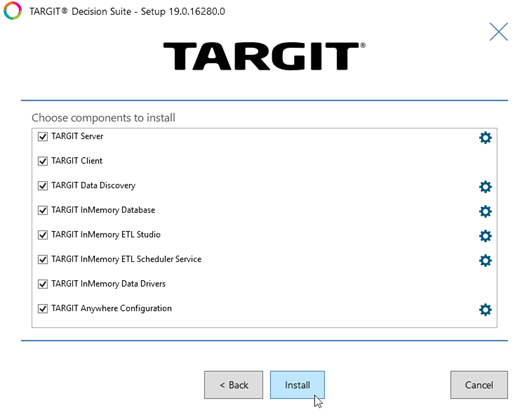 When the installation has completed, start the TARGIT client.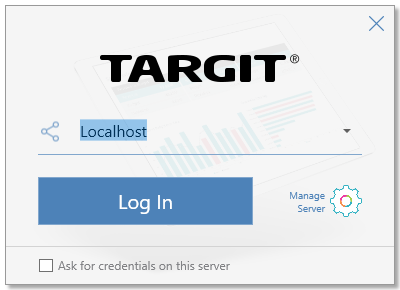 Click the Log In button. The server name Localhost means that we will log on to the TARGIT Server running on our own machine.