TARGIT Anywhere is the component that enables TARGIT Consumer users to work with TARGIT from a web browser and from mobile platforms.
TARGIT Anywhere is installed as a site on your Microsoft Internet Information Server (IIS). See this article for requirements to your IIS: IIS requirements for TARGIT Anywhere server. In the following, we will assume that you have an IIS, and that it meets the requirements.
If you went with the default settings for installing TARGIT Decision Suite, you would now also have a TARGIT Anywhere Configuration tool in your Start menu.
When you run the TARGIT Anywhere Configuration tool, you can do an online check for an update to this component. If you are doing the configuration from a computer that do not have access to the Internet, you can choose the option Install from file. The necessary files can be downloaded from the TARGIT Download Center.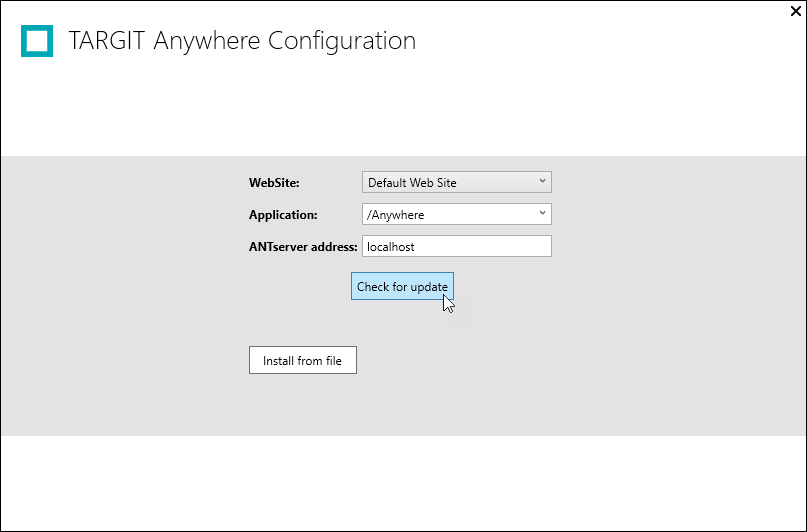 Otherwise, it will find an update – and you can click the Update button to get it installed.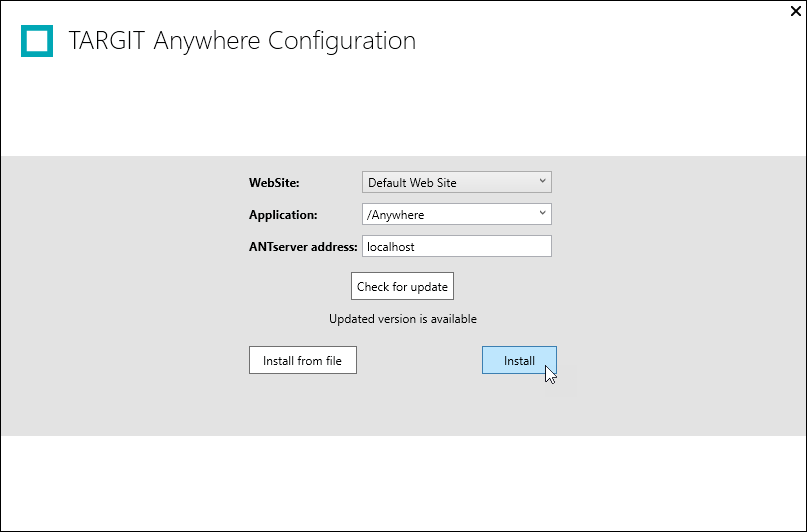 In your Internet Information Server (IIS) Manager tool, you should see the Anywhere site installed as a Default Web Site.