Statistics
In TARGIT Management you can choose whether you want to allow Anonymous Usage Statistics to be sent to TARGIT.
Pick setup from the general TARGIT Management menu, and then choose Front-end.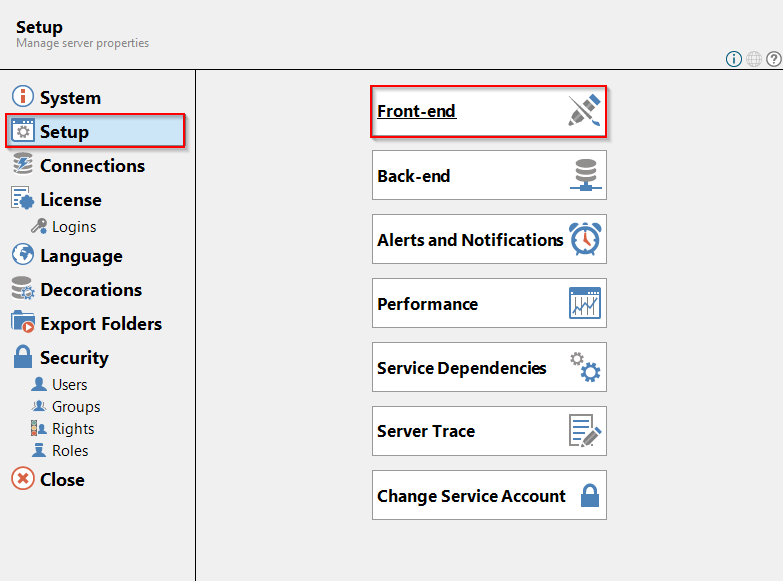 In the left hand side of Front-end properties you find the section Statistics.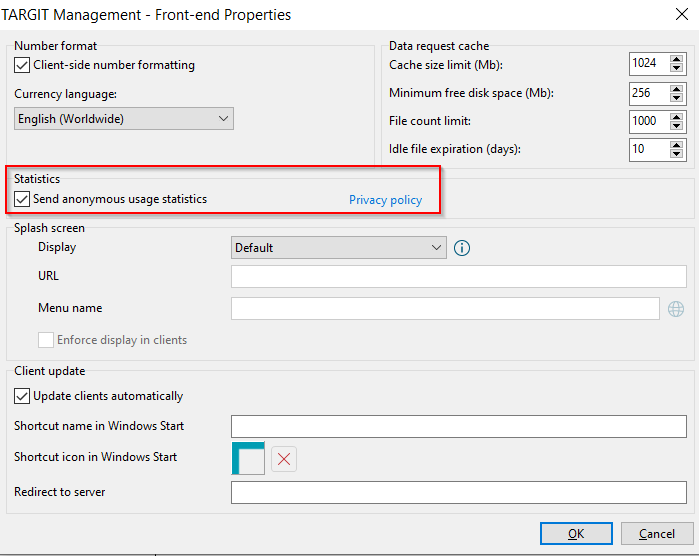 The setting 'Send Anonymous usage statistics' may be enabled/disabled from here.

Note: Anonymous usage statistics are sent to TARGIT for improving and selecting future features. The statistics contains a list of features that users use in the client (ribbon content, right-click menu content and so on), but does not point out individual users nor does it contain any customer data.
Click the Privacy policy link for details.