This article describes the setting that allows simultaneous logins into TARGIT Management.
Pick Back-end from the general TARGIT Management menu: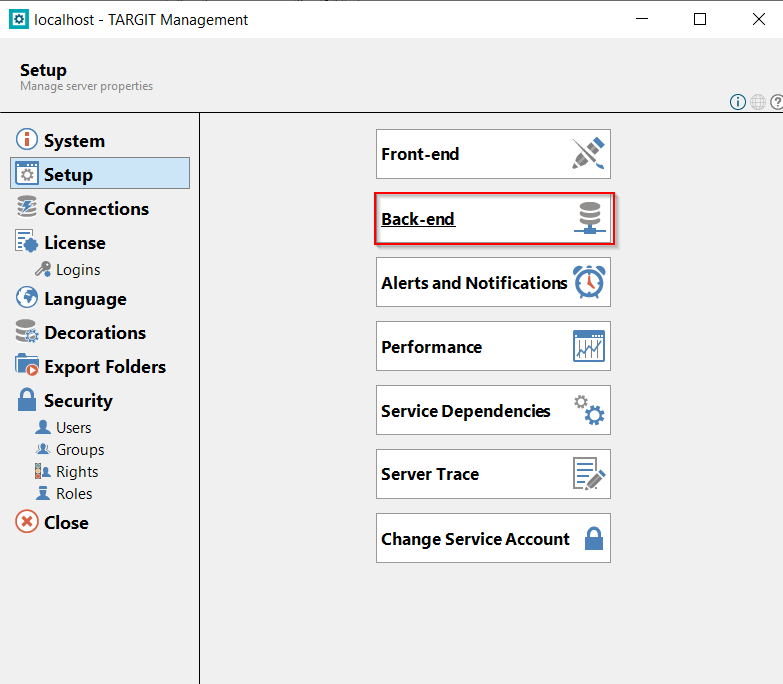 By default "Allow multiple simultaneous logins into Management" is NOT checked: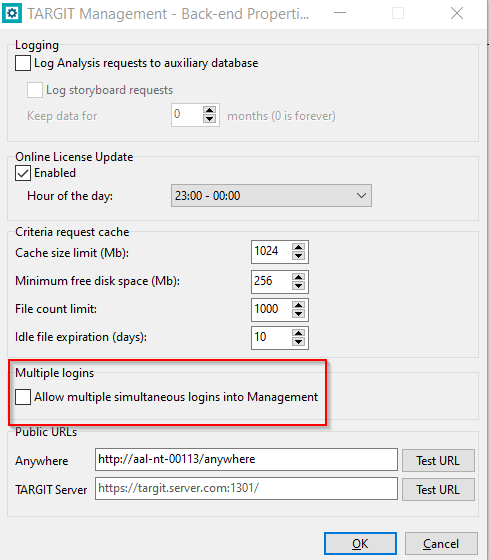 By setting a checkmark you will allow this.
Note:
Be aware of the risk of multiple users trying to change the same setting at the same time – the last user to save settings may potentially overwrite settings already done by a different user.
If other user are already logged in to the TARGIT Management client on the same server, this is the warning you will see: