In TARGIT Management you can configure automatic clent update, name and icon of TARGIT shortcut - and finally define a redirect address for your TARGIT solution
Pick setup from the general TARGIT Management menu, and then choose Front-end.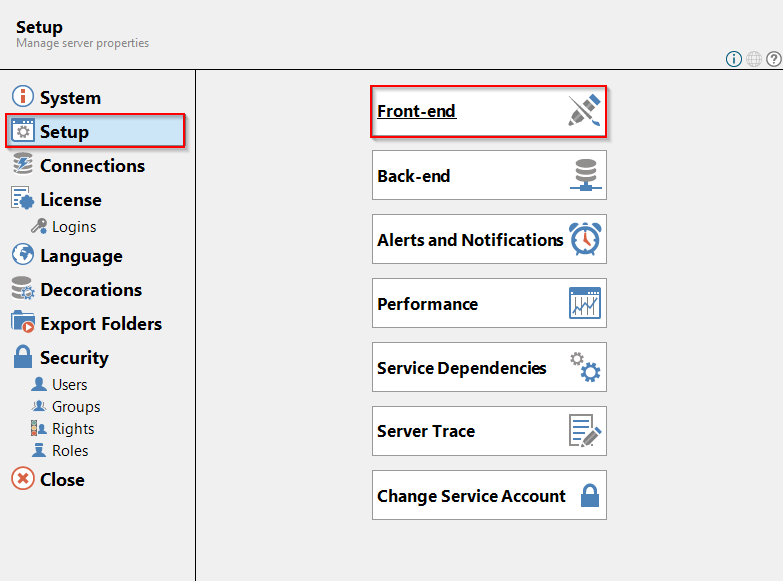 In the lower left corner of the Front-end properties you find the section described in this article: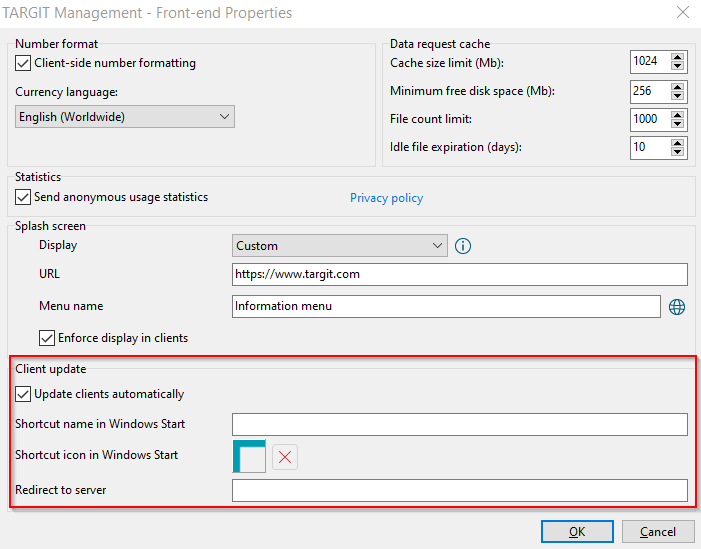 Update clients automatically
By default update clients is checked.
This is recommended, since TARGIT support automatic update of clients whenever the server component is updated.
If you disable this, you will have to manually update all client installations.
Shortcut name and icon
You can change the name as well as the icon associated with the shortcut.
Redirect to Server
In case you need to install the TARGIT server on a new physical server, you can add the new server name here.
The effect is that end-users logging on with the old server name will automatically be redirected to the new server.